Since Grant Wiggins and Jay McTighe published their signature book, Understanding by Design, the idea of planning "with the end in mind" has become an important part of educational parlance. There are few endeavors where this advice is more important than Project-Based Learning.
Because a project, by definition, has a prescribed outcome, it's tempting to focus on the material objective rather than the accompanying learning. Regardless of the nature of the project, the important questions are:
Are students learning to seek out multiple solutions to problems? Are they applying their math and language skills at more sophisticated and thoughtful levels? Is negotiation a part of their efforts at collaboration? Are they beginning to see the utility of the skills they have gained? This list goes on and on, but it is vital to keep these outcomes at the center of planning.
There are many fine examples of projects and planning at the Buck Institute for Education and George Lucas's Edutopia website. For the purposes of this coversation, however, we'll stick with the example we've used throughout these PBL-related posts: students create and test recipes for making smoothies from potentially-wasted cafeteria fruits and vegetables. The recipes, of course, are not the point. What is important in this example are the opportunities for students to apply curriculum and learning strategies to a real problem, and develop new skills that could be applied in a variety of areas.
Early project planning should look something like this: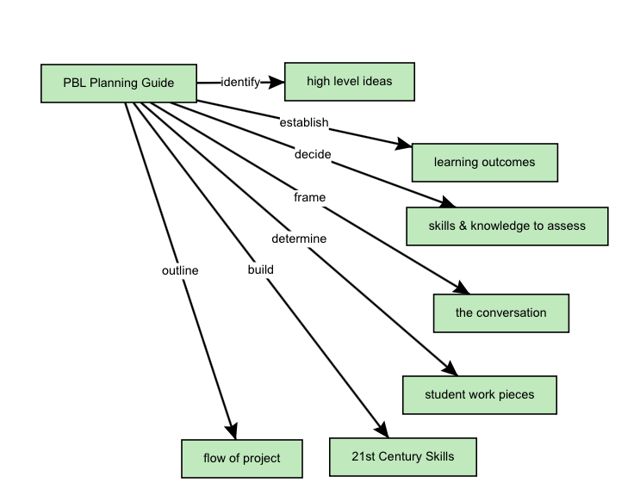 In order to maintain focus on learning, here's a tip: take a look at the important "learning verbs" inherent in the possible student work pieces:
Be sure to highlight these verbs in your daily lesson planner. You might even want to feature these words as "skills of the day:"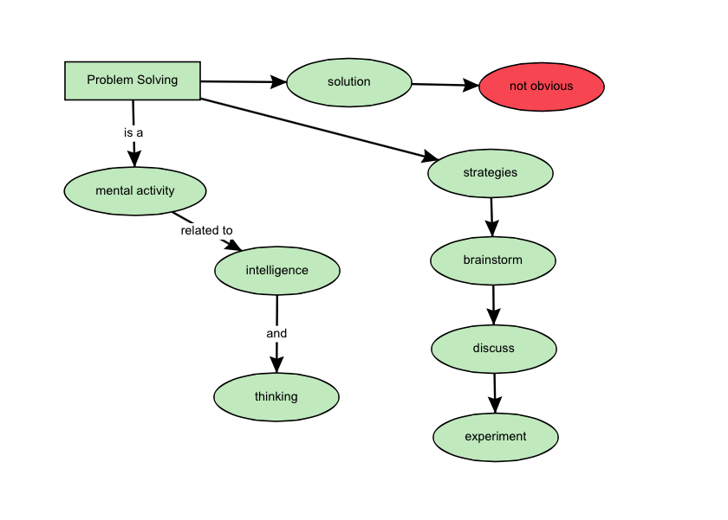 Students can then shift from the "skill of the day" to the task at hand with the meaning in mind.
Project Based Learning is energizing and effective. Students are engaged and interested. Not everything may work as planned, especially in the beginning. The important and heartening thing to remember is that, if students and teachers are focused on the skills involved in PBL, it doesn't really matter if the stated outcome of the project is a success. The learning is guaranteed.
These maps are included in Ideaphora's "Pubic Maps." Log in here or sign up for a free trail now.