Ideaphora Classroom Empowers Students to Construct Lasting Knowledge from digital content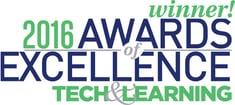 The Ideaphora Classroom Pilot is a 3 month program that provides educators the opportunity to access the full Ideaphora concept-mapping environment for free with their students evaluate the results. Click the box on the right and we'll send more details.
The Ideaphora Classoom Research Project allows for a full year use of Ideaphora Classroom in exchange for more formalized feedback. Click the box on the right and we'll send more details.
Teachers and students participating in either program have access to exclusive features and benefits, including:
Easy classroom set up

Using Google Classroom

Using Edmodo Groups

Directly with Ideaphora

Administrative tools

Managing content available to students

Allow exploration of public resource or only what

you want to

shares

Student work submission

Direct access to Ideaphora's product and support teams

Hands-on training if requested

Contribute to the betterment of the Ideaphora Learning Environment
Click here if you'd like to trial Ideaphora as an individual user with no registration required.